Bethany Bay - Ocean View DE Homes for Sale
Looking for a peaceful coastal community that offers fun, adventure, and endless possibilities? Look no further than Bethany Bay Resort Community and Golf Club, located in Ocean View, Delaware. Tucked along the quiet shores of an inland waterway of the Indian River Bay, Bethany Bay is a secluded and quiet community that is just minutes from shopping, dining, and the small-town charm of Bethany Beach.
The Bethany Bay Neighborhood
Bethany Bay offers a wide range of amenities that cater to every lifestyle. Golfers will love the 9-hole par-3 golf course, while fitness enthusiasts will find plenty of ways to stay active, including tennis courts, beach volleyball courts, basketball courts, and a fitness center. Outdoor enthusiasts will enjoy the walking trails through scenic nature preserves, and boaters will love the on-site dock and boat ramp. There's even a park/playground area for the kids.
Bethany Bay offers both homes and condos, each ranging across a variety of sizes and styles and offering a diverse array of amenities. Beautiful views and modern upgrades abound throughout the community. Common features and amenities include gourmet kitchens, luxurious master suites, scenic porches and decks, and much more. Plus, all groundskeeping and exterior home maintenance is performed by the friendly and courteous staff, leaving more time to enjoy yourself, your family, and friends.
Exploring the Delights of Bethany Bay
Nestled along the stunning coastline, the enchanting region of Bethany Bay unveils a treasure trove of unforgettable experiences. From breathtaking natural wonders to captivating cultural attractions, this idyllic destination promises an array of activities that cater to every interest. Whether you're a nature enthusiast seeking outdoor adventures or a history buff longing to delve into the past, Bethany Bay has it all.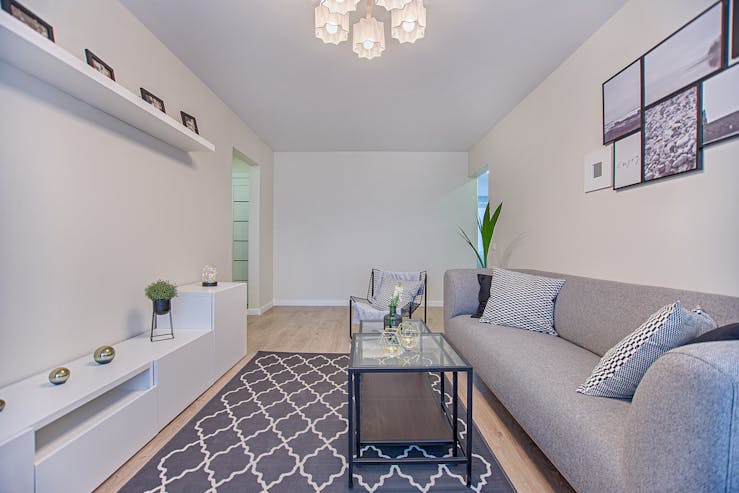 1. Marvel at the Pristine Beaches
 With its pristine sandy shores and crystal-clear azure waters, Bethany Bay boasts some of the most spectacular beaches in the region. Spend leisurely afternoons basking in the sun, building sandcastles with your loved ones, or indulging in thrilling water sports like surfing or paddleboarding.
2. Embark on Scenic Nature Trails
 Lace up your hiking boots and set off on a journey through the captivating wilderness surrounding Bethany Bay. Traverse the rugged cliffs and lush forests as you encounter breathtaking vistas and encounter the region's diverse flora and fauna. Don't forget to bring your camera to capture the awe-inspiring sights along the way.
3. Immerse Yourself in History
 Step back in time as you explore the rich historical heritage of Bethany Bay. Visit the local museum to learn about the area's fascinating past, or take a guided tour of the historic landmarks and charming colonial buildings that dot the landscape. Discover the stories of the early settlers and gain a deeper appreciation for the region's cultural significance.
4. Sample Culinary Delights
Indulge your taste buds in the culinary delights that Bethany Bay has to offer. From fresh seafood caught daily to farm-to-table delicacies, the local dining scene is a food lover's paradise. Savor the flavors of the region, paired with locally crafted wines and brews, in charming waterfront restaurants or cozy cafes.
5. Relax and Rejuvenate
 After a day of exploration, unwind and pamper yourself in one of the luxurious spas or wellness retreats that dot the Bethany Bay area. Rejuvenate with a soothing massage or indulge in a rejuvenating facial, leaving you refreshed and revitalized for more adventures to come.
Whether you're seeking adventure, history, natural beauty, or culinary delights, Bethany Bay promises an unforgettable experience that will leave you yearning to return. Plan your visit today and discover the hidden gems of this captivating coastal haven.
Explore the Area Around Bethany Bay
Bethany Bay may be secluded, but there's no end to the possibilities that surround it. It's just 3 miles from Downtown Ocean View, 5 miles from Bethany Beach, and 10 miles from Fenwick Island. Nearby, you'll find tons of shopping and dining—both big-box and local businesses—as well as historic and cultural attractions, and plenty of outdoor recreation. And if you're looking for even more adventure, it's just a short drive to Rehoboth Beach, Dewey Beach, and even Ocean City, MD.
Find your dream home in Bethany Bay today! With prices ranging from the mid-200's to the high 400's, there's a home for just about every buyer. Whether you're looking for an easy-living two-bedroom vacation oasis or a four-bedroom, two-level family getaway, you'll find the conveniences you expect and the luxuries you've always wanted at Bethany Bay Resort Community. Contact Realtor Robert Lesher at (302) 604-9234 or send us a message via the form located on this page to schedule a tour today!
Address: 30479 Assawoman Ct Ocean View, Delaware 19970
55+ community: No
Where in DE? Coastal Delaware
Price range: Mid 200's – High 300's
New, resale, or both? Resale
Golf community? Yes
FROM THE ROUTE DE 1 SOUTH
Turn left at the 1st cross street onto DE-1 S 11 min (9.9 mi)
Continue on Fred Hudson Rd to Ocean View 4 min (2.2 mi)
Turn right onto Fred Hudson Rd 1.3 mi
Turn left onto Rd 357/Cedar Neck Rd
Continue to follow Rd 357
FROM THE ROUTE DE 1 NORTH
Turn onto DE-1 N Entering Delaware 0.2 mi
Continue straight to stay on DE-1 N